Water Damage in Northeast Georgia
911 Restoration of Northeast Georgia
911 Restoration of Northeast Georgia is the ideal choice for restoration projects within the Northeast Georgia area. Our highly skilled repairmen provide cleanup and restoration following natural disasters, fires and water damage.
We design our sustainable solutions specifically for each restoration job. With years of experience in the industry, our IICRC-certified team is always on standby to respond to emergencies and disasters in the region. You can contact our contractors immediately after a fire or water damage emergency.
At 911 Restoration of Northeast Georgia, we offer a Fresh Start with our comprehensive selection of property damage restoration services, including but not limited to:
Whether you're a Northeast Georgia homeowner or business owner, 911 Restoration of Northeast Georgia is your Fresh Start! We'll communicate with you throughout the entire process, help answer questions related to insurance, and restore your property to its pre-damaged condition. One of our IICRC-certified teams is dispatched within 45 minutes of your call! Contact us today, and one of our friendly representatives will assist you in finding the nearest Northeast Georgia location.
Water Damage Restoration in Northeast Georgia
We offer water damage services to residents in Northeast Georgia. 911 Restoration of Northeast Georgia is aware of the difficulties of water damage and the importance of an immediate response. Our goal is to ensure that all future problems are prevented.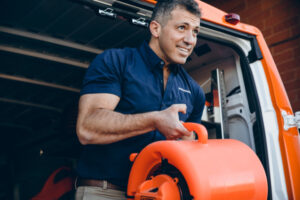 Water damage on the premises is typically caused by storms, plumbing leaks, or floods. Quickly recognizing the water damage will minimize any losses you have incurred.
It is important to acknowledge the type of water damage you have suffered because it will allow insurance adjusters and restoration workers to better classify the severity of your loss and provide adequate business insurance claims or manufacturer's warranty claims.
Different Types of Water Damage in Northeast Georgia
There are many different types of water damage that can occur in a home or business. Some of the most common types of water damage include:
-Leaks: Leaks can occur in any number of places, from a loose pipe fitting to a crack in the foundation. Water can seep through these tiny openings and cause damage to the surrounding areas.
-Flooding: Flooding can occur from a variety of sources, including storms, broken pipes, and backed up sewer lines. This type of water damage can be very destructive, as it can saturate porous materials and cause mold growth.
-Mold: Mold can occur as a result of water damage or high humidity levels. Mold can be black, green, or white and can cause serious health problems if left unchecked.
Fire and Smoke Damage Restoration in Northeast Georgia
The emotional distress and other problems caused by fire and smoke damage can be overwhelming. The water damage left behind by the fire department can also cause additional damage. For this reason, it is important to hire a professional restoration company like us! We are experts at all sorts of damage restoration.
Mold Removal in Northeast Georgia
Northeast Georgia experiences problems with heavy rains, which can lead to water damage and mold growth in small, enclosed spaces. Our mold removal services are immediate and complete. If you have issues with mold, please give us a call right away at (762)247-2755.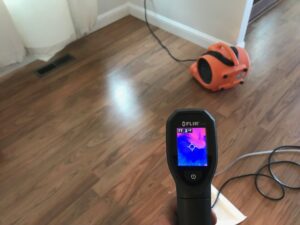 Our quick and complete mold removal services help protect your home or business in Canton, Cumming, Roswell, Duluth and elsewhere in the Atlanta metro area. We are available 24/7 to assist you in solving your Georgia hazards problem quickly and efficiently.
Disaster Restoration in Northeast Georgia
Even though Northeast Georgia is rarely affected by catastrophic events, we understand that the area is occasionally hit by hurricanes and storms that can ruin walls, roofs, and other parts of a house. With the urgency of the situation in mind, we offer disaster restoration for both homes and businesses.
Sanitization and Disinfecting Services
Sanitization services are a necessity that we cannot ignore in the current COVID-19 era. Our IICRC-certified technicians are present to help you through the conundrum and will make sure that your home/office is regularly sanitized.
One of the best ways to keep your home or office clean and sanitized is to hire a professional sanitization service. Our IICRC-certified technicians are experts at disinfecting and sanitizing all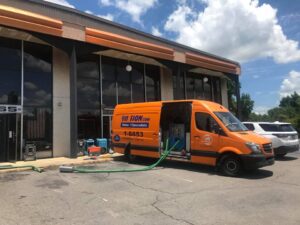 types of spaces, from small homes to large offices. We use the latest equipment and techniques to make sure your space is as clean and safe as possible.
Sewage Backup Cleanup in Northeast Georgia
Sewage backups are dirty and need a complete cleaning. We evaluate the details of the process. We'll clean the mess and also solve the underlying issue. In addition to this, we also disinfect the area for future use.
Our services are available for both residential and commercial clients. No matter what kind of property damage you have, you can go to 911 Restoration of Northeast Georgia to find a solution to your problem.